I'll admit it, I'm a bit of an enabler. When someone tells me they want to do something and they seem serious about it, I do what I can to help them achieve that goal.
Last night my enabling took the form of something called "Operation: Bald Eagle". My friend Shawn has been contemplating shaving his head and doing the "bald by choice" look, and when we found ourselves looking for something to do last night, I offered to go ahead and do it for him.
A Wal-Mart adventure, a Wahl Color Coded Hair Cut Clipper and some gentle reassurance later...we were ready to roll.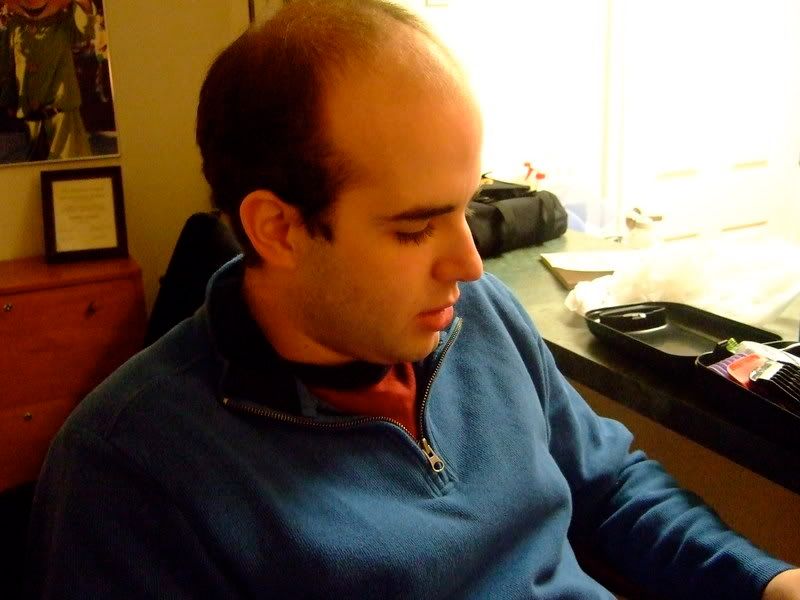 Shawn carefully read over the directions while I played with the pretty color combs and tried to remember those couple of times I sort of did this before. Sort of... It couldn't be that hard, could it?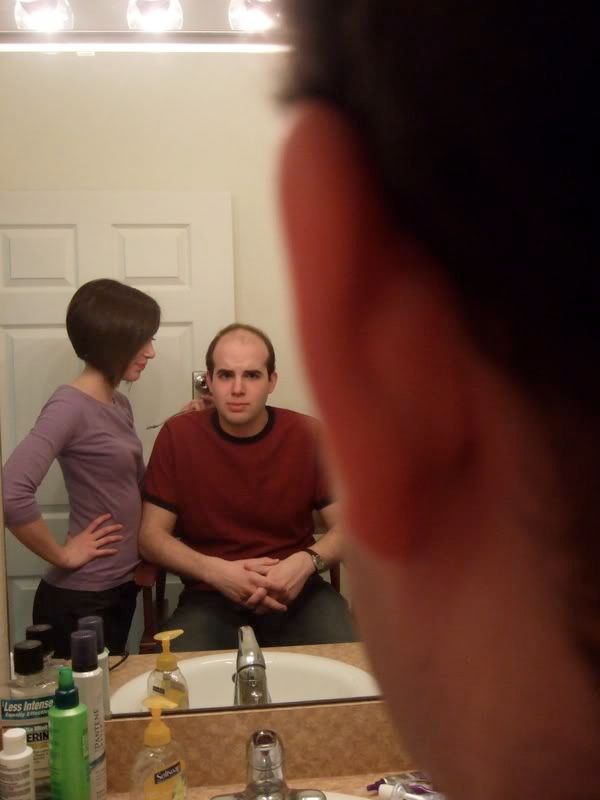 Apprehension is a good look for you...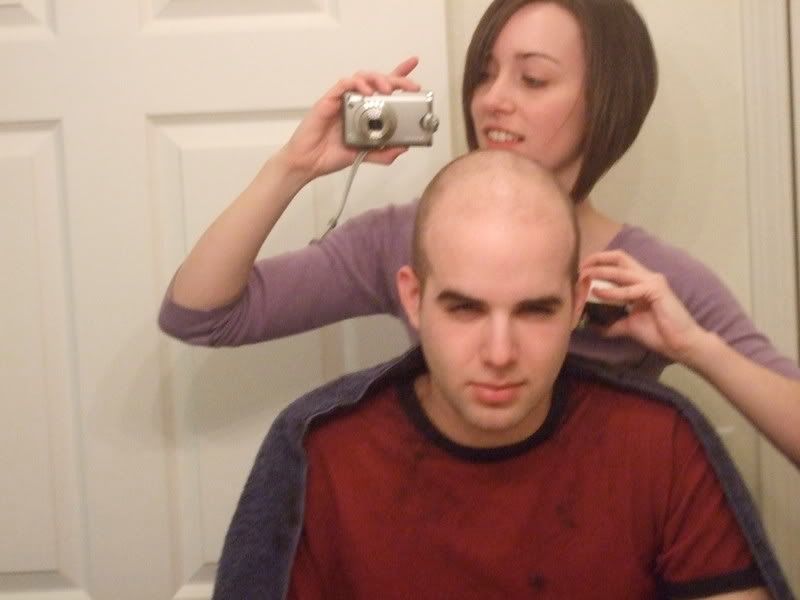 I'm pretty impressed that I can cut hair and take a picture at the same time. Shawn, not so impressed.
I let him finish up the last part. Personally, I think it was a good choice- very Lex Luthor. Bald is the new hair extensions.
Having changed Shawn's hair last night, I'm fighting the urge to do something to my own. It's one of those emotional release/personal expression/I'm still young and can do silly things things. Nothing drastic I assure you, and I'll probably talk myself out if it, but I like the idea of changing things up a bit.
Everything else in my life is changing...why not my hair?
Thanks to Shawn for trusting me with his head. If anyone else wants me to shave theirs, well... I actually know how to do it now!