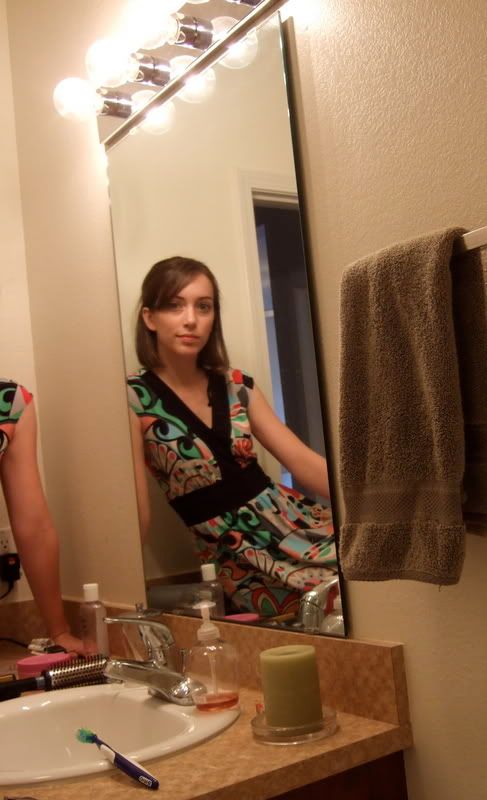 "Men look at themselves in mirrors. Women look for themselves."
- Elissa Melamed
So a conversation about feminism with
Mark
the other night got me thinking...
reflecting
if you will. We were talking about the choices women make- for example, if a woman chooses to stay at home and raise the kids, is this a "wrong" decision? Etc....
Well, our conversation has been rolling around in my head now for a few days and I want to share some of my thoughts and ask for yours as well...
My issue is not with the choices we as women make, but WHY we make them. If a woman wants to stay at home and raise her children, for me the issue is why does she want to do that? When the answer isn't "for her own self-fulfillment", then we have a problem.
So many of our actions and decisions are unfortunately governed by society- like thong underwear (I'll spare you that rant). Not all of these decisions are in our best interest, in fact some of them are down right harmful. The media fuels these ideas; magazines scream about the latest trends- Cosmo constantly offering us ways to please our man and lose 20 pounds at the same time!
Why? WHY? Why are we buying this crap ladies? Because it's what we think is expected of us? Because it's how we fit in?
Feminism encourages us....no wait,
I
encourage you to examine your decisions. Really think about why you do the things you do, buy the products you buy, wear the things you wear. (Guys, this goes for you too...)
I'm right there with you, re-evaluating the decisions in my life.
When we look a little deeper we may start to realize the unintentional harm we do to ourselves and others simply to "fit in". We must be more mindful of our decisions.
This is the way to change the system- to be intentional and deliberate in our consumption and actions.
Thoughts?
PS- Check out my double-jointed elbow. Ew.