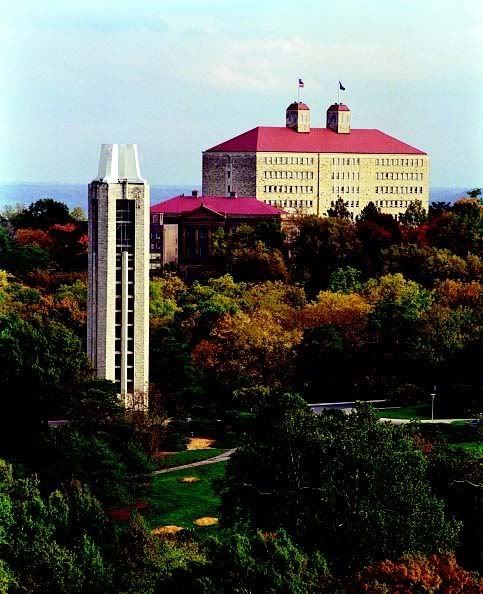 My first day of graduate school...my first day at the University of Kansas.
At 8:45 this morning I locked the door to my apartment and turned on my iPod. The Beatles' "new" Love album was my soundtrack of choice. To the tune of "Get Back" I embarked on my journey.
At 9:00 this morning I was cursing the sun with every sweaty bone in my body. My water bottle was half gone and I was only half way to class. Sunburn was imminent.
At 9:20 I arrived at Smith Hall, my home for the next 2 years, drenched in sweat and excited to start my Religious Perspectives on War and Peace class.
At 10:30 my professor had already dropped the "n" word, I'd met 20 great students who I look forward discussing the course matter with, and my four hours of sleep was catching up with me.
At 10:50 I strolled out the door of the beautiful icebox that is Smith and met Gabriel and we proceeded to walk back towards my apartment as I stripped down to my tank-top on the way. It was too damn hot.
At 8:45 this evening, 12 hours later, with a successful Pier 1 shift almost behind me I sat in an "Easy Rattan Chair" facing the window watching a gorgeous storm roll in to Lawrence as the rain poured down. Life is beautiful.