It is too damn hot.
Silly mid-west humidity.
It's lay under the ceiling fan in your underwear drinking iced tea hot.
But with classes starting on Thursday, I had to put clothes on and venture over the the KU Student Union. Needless to say...it was a little crazy. I bravely strolled through the crowds, got my ID card and with a little help from
TheMindtaker,
found my books at the bookstore.
I'm very excited for my schedule-
Approaches to Study of Religion
Religious Perspectives On War & Peace
Religion & Society in Asia: Modern Japan

It's going to be a great semester and you can look forward to plenty of blog entries about these subjects and more. :-)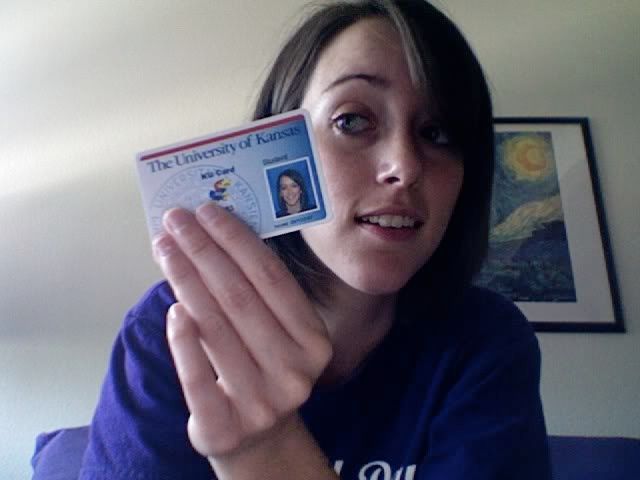 See? It's official.
(Yes I wore purple and white to get my photo taken. I'm still a Wildcat at heart!)