So with
Mark
coming visit Lawrence this weekend, I thought it a perfect time to try out my vegetarian/vegan cooking skills. I'm all for having fun and making dinner with other people, but it's been (and will continue to be) a long week for both of us, so I decided to make a couple of meals ahead of time and pop them in the freezer. You get to share the experience with me! YAY!
First dish attempted-
VEGETARIAN ENCHILADAS!
This is my mom's recipe, a family favorite, that I modified to make it vegetarian.
(It would be completely vegan except that I didn't have the patience to try and find/make non-dairy broccoli and cheddar rice. Sorry...a few cows had to suffer.)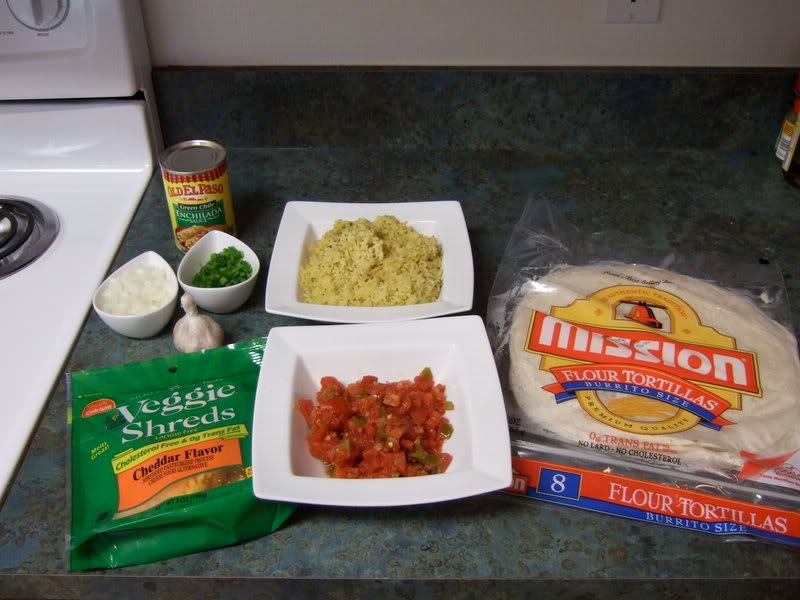 They're pretty simple. Rice, chilies, jalapeños, onions, garlic, enchilada sauce and soy cheese.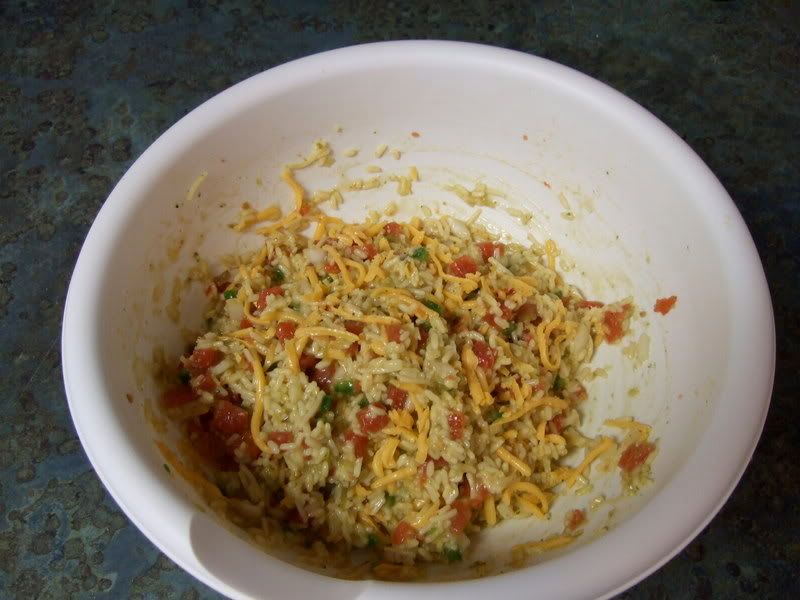 Mmmm.....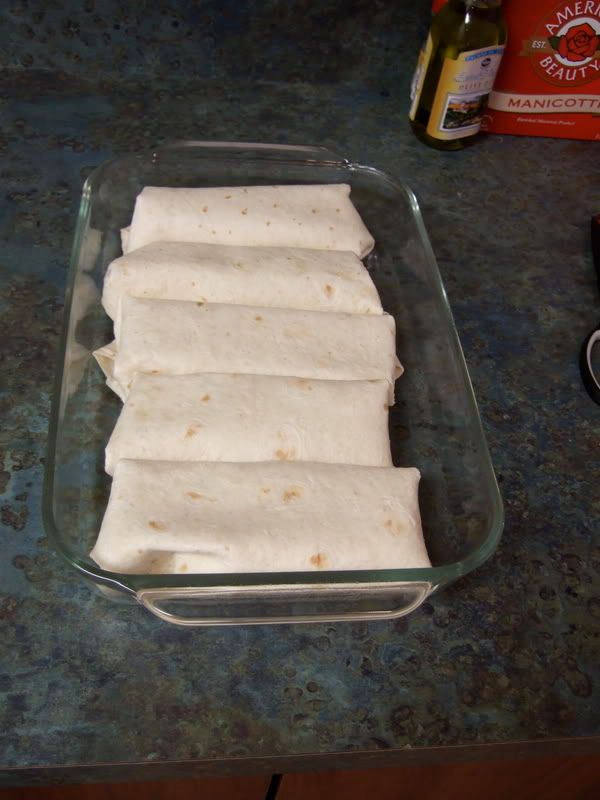 The semi-finished product. Before I stick it in the oven I'll add more enchilada sauce and cheese on top. Delicious!
Second dish attempted- VEGAN MANICOTTI!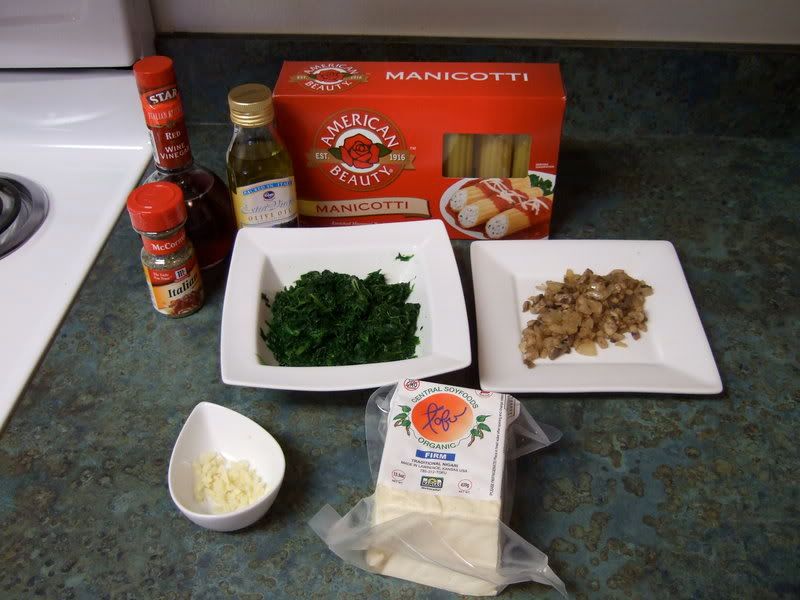 This one is simple as well. Tofu, spinach, garlic, Italian seasonings, manicotti noodles, olive oil and my personal addition to the recipe- mushrooms and onions sauteed in red wine.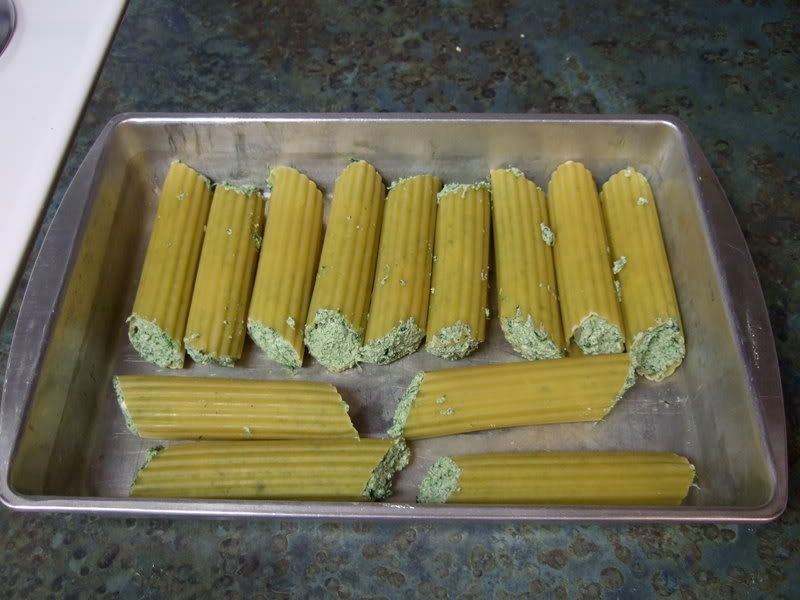 The semi-finished product. Before I pop this one in the oven I'll cover it with garden vegetable pasta sauce and soy mozzarella "cheese".
Those two dishes are calmly waiting in my freezer for the weekend to arrive. I'll let you know how it goes and maybe post a picture or two of the finished product. (If the results are good, I'll post the recipes as well).

If nothing else, I've got plenty of wine to wash this all down with, and a good wine can make anything taste great!

One final thought- Don't get jalapeño juice up your nose. It burns.