I spent this past week in Salem, MO visiting
Mark
and his family at their new home. On Thursday we made a trek down to a place in the Mark Twain National Forest south of Salem to check out a cave. We didn't quite make it to the cave, be we discovered the beauty of a place called Round Spring. Allow me to share it with you...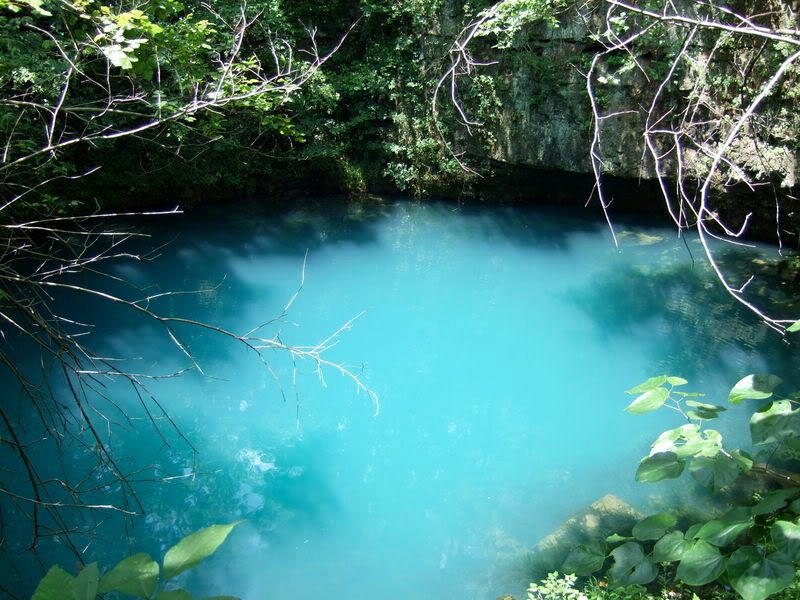 Pictures never really do places justice...it was breathtaking.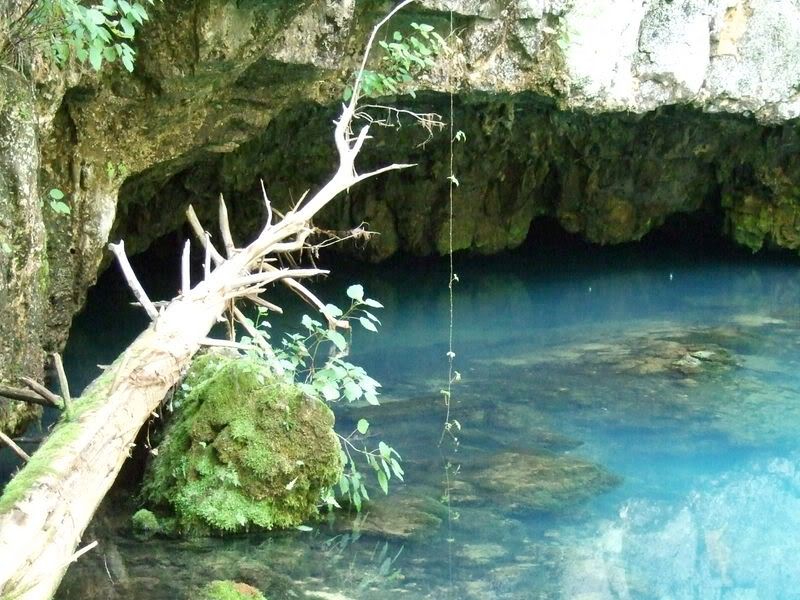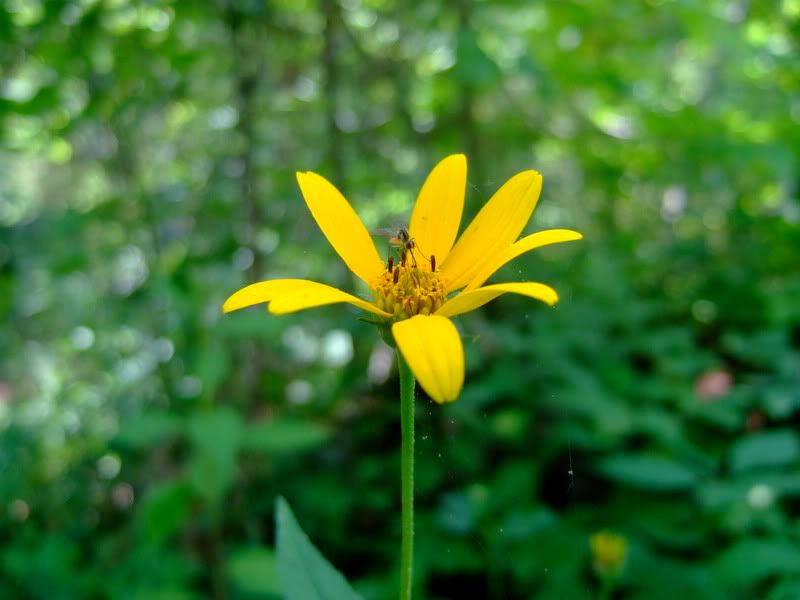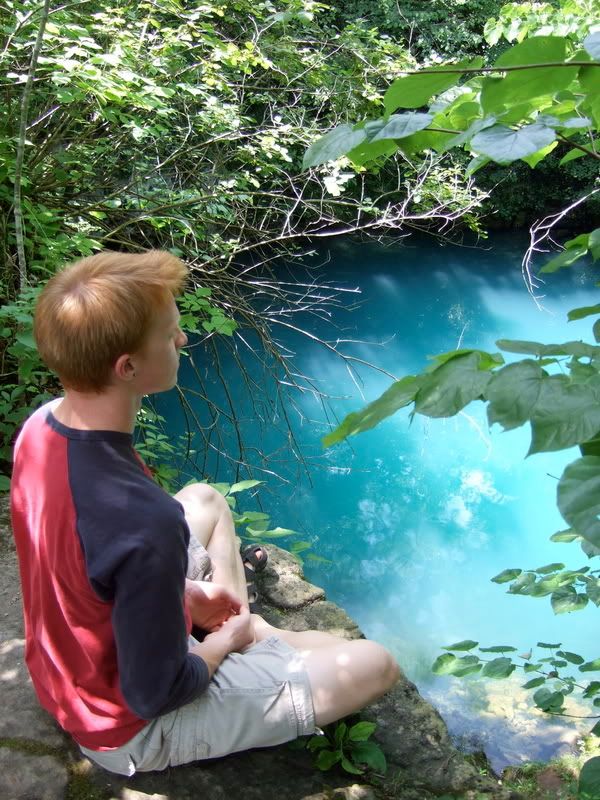 Mark takes a moment to breathe.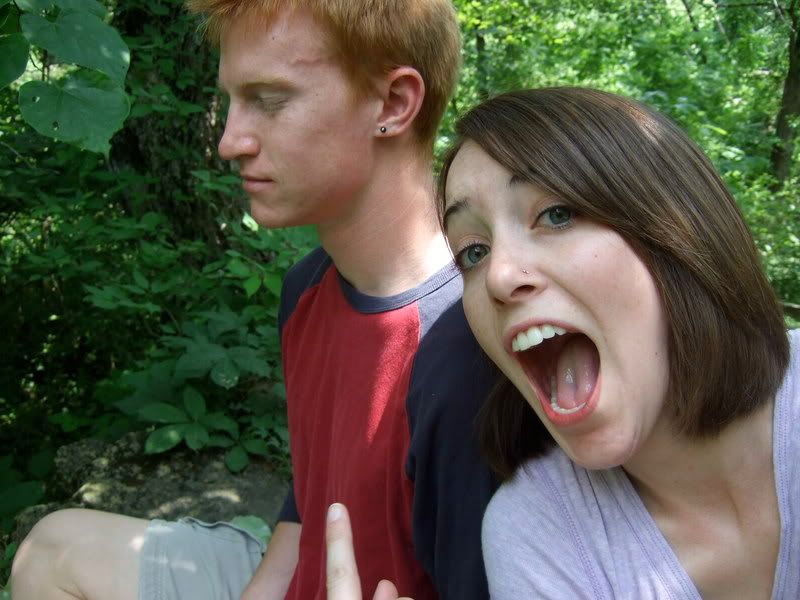 Lindsey takes a moment to interrupt that breath. Hey look! It's the Buddha!