I guess I decided to take a little bit of a hiatus from blogging during my winter break from classes. I've been working more and traveling and trying to just relax, so really the internet hasn't been a priority for me. So here are a few thoughts from between now and then...
Christmas was a wonderful time for me. My family came together at my grandparent's house in Topeka and it was great to see them. My only regret is that I let my job in retail completely spoil the magic of the Christmas season. So here I am, 3 verses in to "Silent Night" at the Presbyterian church in Topeka on Christmas Eve and I am almost in tears because I realize I've been blinded by the pre-packaged jolliness sold at Pier 1. Needless to say I made sure to enjoy every moment spent with my family from that point on.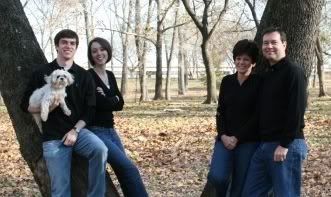 After Christmas I was fortunate enough to join
Mark
's family in St. Louis to see "Wicked" at the Fox Theater. Wow. That's really all I can say. I'd forgotten just how breathtaking live professional theatre is, and this particular musical showcases some amazing female talent. I'm so grateful to the Walter family for letting me come with them. And I can't wait for February when Mark and I get to see Avenue Q!
On a less happy note, Harry passed away. I miss my little stinky friend, but after a nasty struggle with e.coli poisoning, I'm glad he's not suffering anymore. I wrote an entry about it for
Peter Clothier
's project, the "Accidental Dharma" blog, so if you'd like to read more you can
click here
. (And while you're there you should think about submitting your own entry!)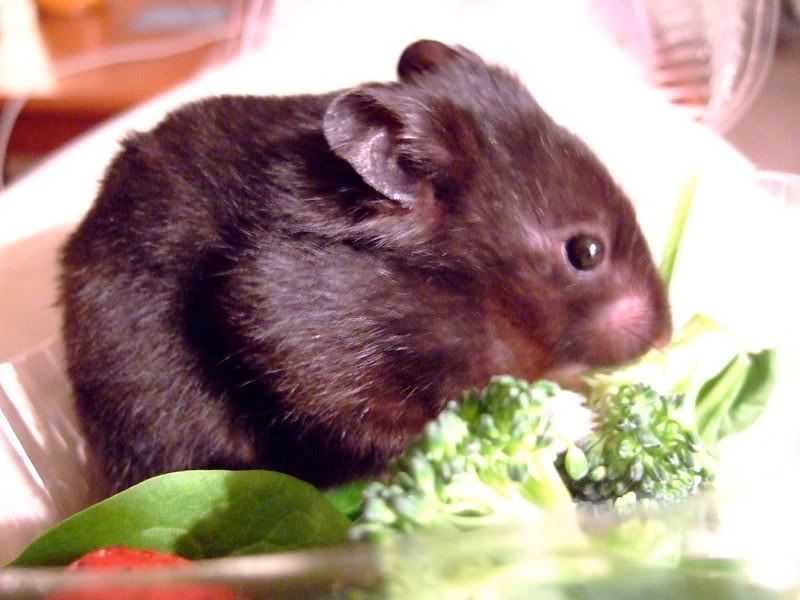 One last thought, inspired by (of all things) "America's Next Top Model" (okay and a few conversations with Mark)- I need to find a passion, or at least discern where my passions really lie. Every season of ANTM Tyra questions the girls who are competing, asking them "Is this what you really REALLY want? Is this what you're the most passionate about?" which made me wonder...what am I really REALLY passionate about?
I have this nasty habit of wanting to be good at everything I do, and the end result is that I'm mediocre at a lot of things but not good at one thing specifically. So that's my goal for this new year- trying to figure out exactly what it is I want out of life and what I am passionate about. I want to focus my energy and get excited.
What are you going to do with 2008? Hmm?
PS: My current passion that is keeping me away from the internet-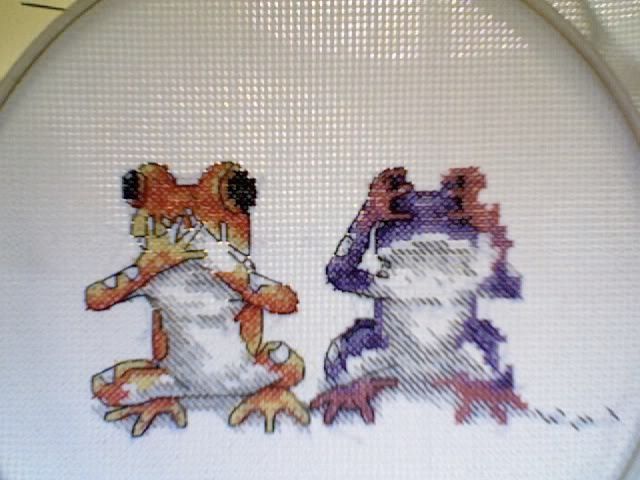 Cross stitching! :-)