(The picture is the view from my apartment's back door.)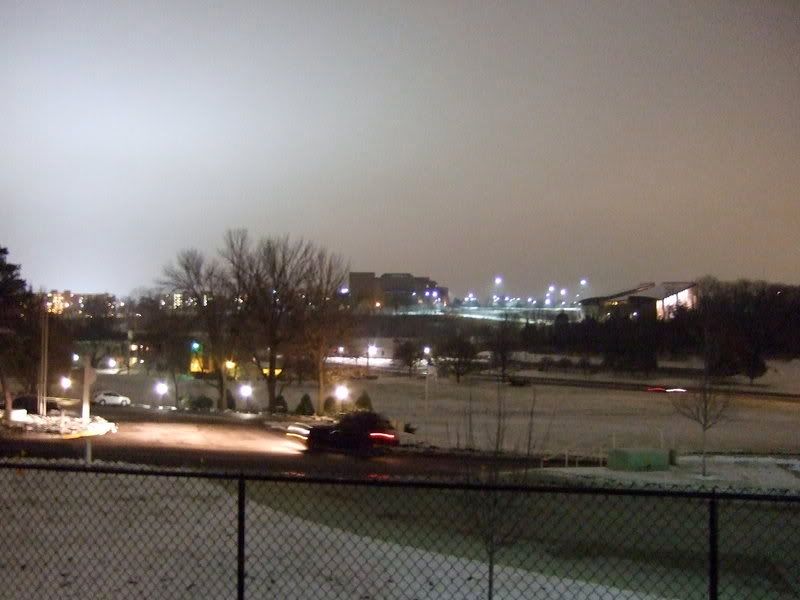 I love the light pollution winter brings.
The remaining snow on the ground reflects the light from the street lights, the stadium and parking lots and it is gorgeous.
It reminds me of those longs summer nights at camp, but instead of a campfire I'll take a fire in the fireplace and the ice cold beer has been replaced by peppermint schnapps in hot chocolate.
It is beautiful crisp evenings like this that I walk a little slower to my apartment door and take another cold deep breath.
Life is beautiful.
I'm off to Springfield for a few days to celebrate birthdays, finish my Second Life paper and possibly get snowed in. :-)