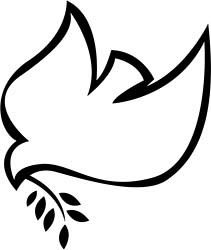 I had a great experience in my Religious Perspectives on War and Peace class this morning.
We were fortunate enough to have a former KU student (he graduated in May) come and speak to us. His named is
Jon Dennis
and he is involved in all sorts of activist and peace organizations, and even started one of his own on KU's campus. He spoke about his experiences protesting the war (being arrested for civil disobedience) and his current activism project helping tenants of low-income housing fight for their rights. What I found most interesting is that he was raised a Pentecostal, yet now considers himself a
Quaker
. Jon will be headed off to Thailand with the Peace Corps in January and I wish him the best of luck!
Along the same lines I'd like to share with you a couple of people who are doing great things in the world-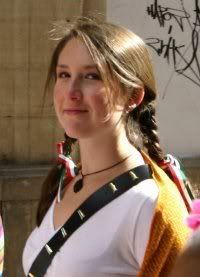 Beth's Peace Corps Adventures in Honduras
I've known Beth since middle school...she's an old camp friend who spent many a semester during her college career at TCU abroad in Central and South America. Now she's in Honduras with the Peace Corps doing community development work. You should definitely check out her blog and the work she's doing.
Andrea in the Peace Corps
Another camp friend of mine, Andrea, is also serving in the Peace Corps. She was just recently deployed to Turkmenistan (I'll admit, I had to go look that up on a map) and is documenting her journey as well.
Both these women are courageous and I'm proud of them. It takes a special sort of person to volunteer their time and 27 months of their life to go abroad, and I know they will do good things. I hope to join their ranks some day...until then I'll live vicariously through their blogs. :-)