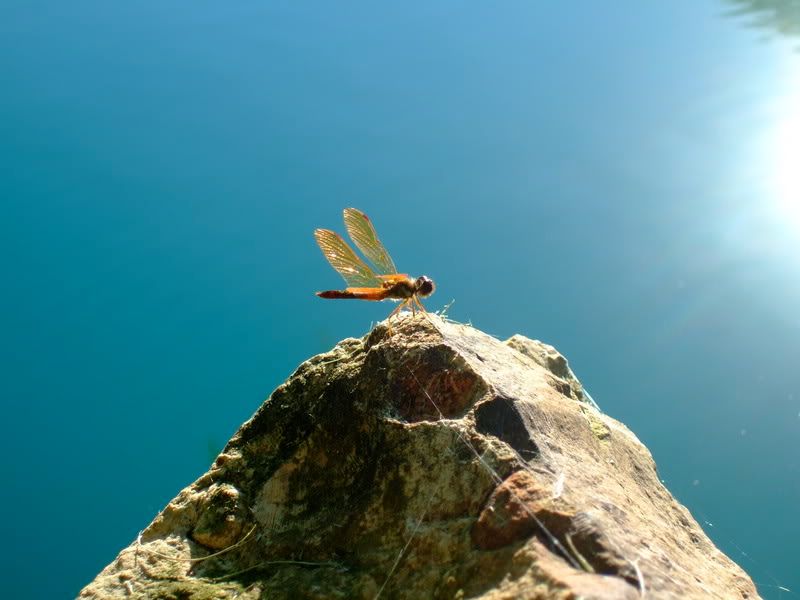 (Photo Credit:
Marko Polo
)
So apparently I made my Labor Day weekend last a week. Eh. I needed it.
My weekend spent with Mark and his family was great, especially in retrospect after having spent this weekend hanging out at the Pier...1 that is.
Last night at work was pretty awesome. I was the closing manager and the other associate on duty had never worked a real shift before. I became the goddess of my Pier 1 universe- selling things over the phone, training the new associate and keeping my customers happy. What an awesome experience! I was on top of my game and loving it. These are the nights I live for.
But the comfort and enthusiasm were short lived. Having left my little Pier 1 bubble where I "freakin' rule", I hit a wall when I came home and the panic quickly set in.
My life feels bigger than I can handle. There are only so many situations I'll face in my time at Pier 1 and I've been trained to know the answers.
Life, on the other hand, doesn't really come with that sort of training.
I have several important decisions to make in the next couple of years, and right now it's rather daunting.
So I'll take a deep breath, and take it 10 minutes at a time.
First decision to make (and trust me, this won't be easy) is what I should do my MA "area of competency" in...eeeek!
Religion in the Ancient Near East and Mediterranean
Religion in Asia
Religion in the Middle East and North Africa
Religion in Europe
Religion in the USA
Religious Ethics
Jewish Studies
Islamic Studies
Theories and Methods of Studying Religion
The possibilities seem endless. I'm leaning toward Religion in the USA or Asia but really I want put my emphasis in gender studies... Now if only I can figure out a way to roll all 3 of those into one. :-D
I'll keep you posted.